Business Processes & System Requirements
The challenge
Information technology is only useful insofar as it supports the business processes an organisation carries out to meet its aims and objectives. The better the integration between technology and processes, the more efficient and effective the organisation is likely to be. Put simply, business processes are the best way to define and explain your requirements for supporting information system. The challenge is that, while the characteristics and capabilities of equipment and software can be quite precisely defined, business process are mostly organic, rooted in history, and often quite opaque. They may also be flawed, inefficient and – sometimes – completely unnecessary.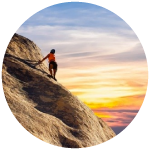 How we can help
Adapta consultants benefit from a broad range of technology-specific knowledge and skills – but we also focus on business process analysis and improvement, where our team draws on the combined experience of all business areas: finance, fundraising, grant management, marketing, and volunteer management and more. Our approach benefits further from long experience with many not-for-profit organisations, meaning that our business process work begins with a ready-made appreciation of third-sector culture and constraint. We understand why charities, membership bodies, trusts and others have the decision-making and other arrangements that may seem odd to those outside the sector.
We recommend a staged approach to our business process work:
Stage 1 - we identify with you the current (high-level) business processes operating in your organisation and how you would like to measure any potential improvements (eg "faster?" ; "cheaper?", "more transparent?", "more effective?")
Stage 2 - we plan with you a series of workshops to document and discuss the key processes, and we agree the managers and staff who need to be involved
Stage 3 - we facilitate the workshops, document the outputs, review them with you and refine the outputs further as appropriate
Stage 4 - (optionally) we run further workshops to consider and document improvements to the current processes
Stage 5 - (optionally) we consolidate the process documentation (and potentially any proposed improvements) into a format for later inclusion in a requirements specification for the supporting information technology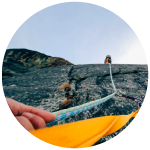 What we will deliver
We always agree the format and level of detail of our deliverables in advance of starting work. Depending on the scope of the review – and the intended audience – we will produce deliverables in the format and to the level of detail you need. Our standard format for business process documentation is a "swim lane" description using Microsoft PowerPoint, Excel or Visio (though we can also produce the documentation in other popular formats if preferred).
Alongside the process flow diagrams, we can also provide extensive narrative, schedules of the key control points and a list of critical data items for separate entity modelling.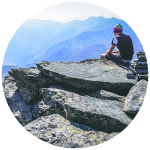 Our credentials
Workshop facilitation is a specialist skill in its own right. Our consultants are trained and experienced in managing workshops – including groups with diverse organisational interests and priorities. We are able to work across all business areas and our experience with so many other organisations facing similar challenges means that we can bring suggestions for change that will improve efficiency and optimise the use of technology while retaining the cultural elements that make your organisation unique.
Clients
We strive to support a dynamic, impactful sector that leads through innovation and collaborative thinking. We are continually amazed by the incredible work the sector does and the support it gives to make a difference to millions of lives in the UK and across the world. View the organisations we work with here.
Case Studies
Our case studies provide real examples of the support and advice we give organisations, detailing the issues and challenges each faced and how, together, we were able to help them.