Join Our Team
We are always on the lookout for good people to join Adapta! We are growing our capacity and developing our services, and we can offer a range of opportunities, personal development and career progression.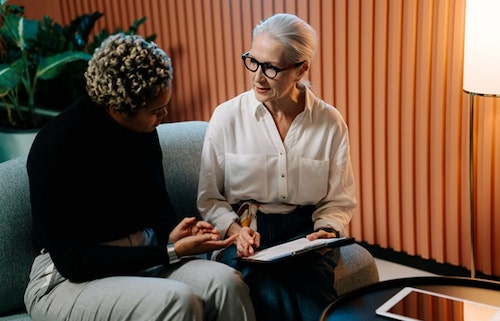 If you already have experience working as a Consultant, and you are interested in a new challenge, working across a sector full of fascinating organisations and interesting projects, please do get in touch.
Also, if you have always liked the idea of working as a Consultant, and you have transferrable skills and proven experience in delivering business change projects, and building strong, positive relationships with stakeholders, we'd love you hear from you, too!
Why join Adapta? We enjoy…
A stable pipeline of opportunities and new engagements.
Strong growth and a consistent demand for services.
Ongoing strategic development of our service offer.
An interesting and varied selection of projects and clients, working with the biggest household names as well as niche specialist organisations.
Rewarding work and supporting the Not For Profit sector to make changes, improvements and work more effectively.
Delivering a full consultancy offer across a broad spectrum of projects and organisational areas.
Why join Adapta? You will enjoy…
Opportunities to develop your skills and experience in new areas.
Opportunities to help develop and build Adapta, how we operate, and the services we deliver.
Engagements with very senior levels of Client organisations.
Opportunities to build a strong network in the sector, through engagements and Adapta events.
Helping us to celebrate our 10 year anniversary in 2022, creating more opportunities for us to expand.
An open, supportive and friendly culture.
Being treated as a professional. This includes having a high level of control over your own schedule and where you carry out your work. We trust our team to work in the way which enables them to get the best results.
A genuinely good work/life balance.
Working for an accredited Living Wage Employer.
All travel and subsistence costs covered.
Broadband costs covered.
Annual eye test covered.
Workplace pension scheme.
28 days annual leave inclusive of public holidays, pro-rata where applicable, plus any 'special' public holidays from time to time.
Potential for discretionary bonus (non-pensionable and subject to company profitability).
Excellent IT equipment (high-spec Surface Pro laptop, iPhone and other items such as docking station, monitor, multifunction laser printer etc as needed).
Support with purchasing home office equipment, if needed.
Access to Microsoft's "Home Use Programme" which provides a 30% discount on Microsoft 365 Family or Microsoft 365 Personal software subscriptions and 10% on selected Microsoft hardware.
First-rate colleagues and the opportunity to work alongside and learn from people who are seasoned experts in their field.
Confidential 24/7 access to Adapta's Employee Assistance Programme, which provides friendly, non-judgmental support to help you and your immediate family through any of life's issues or problems, either digitally/online, by telephone, or through face-to-face counselling sessions.
Generous Volunteering Leave allowance so you can further support the sector.
Please drop us a short note, explaining why you are interested in joining Adapta, and what skills and experience you would bring with you.
Email us at: recruitment@adaptaconsulting.co.uk
Our latest vacancies
Consultant


If you've always liked the idea of working as a Consultant, you have transferrable skills from Project Management, Change Management or IT/Technology roles, but you haven't been able to find an opportunity to enter the field, we'd be keen to speak to you View the

Full job description

.
Senior Consultant


If you have strong experience of working in Consultancy, Senior Project Management or Change Management, Senior IT Management or Senior Business Analysis, we'd love to hear from you. View the

Full job description

.