Change & Organisational Development
The challenge
Managing change is difficult in any organisation. However, for charities, membership bodies, trusts and others in the third sector managing change – even essential change – is often close to impossible. Complex and counterintuitive decision-making structures; silo working; vested interests; and, sometimes, just the history of the organisation, all work to thwart even the most obviously sensible organisational development.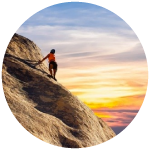 How we can help
Adapta has been helping charities, membership bodies and others for many years. Our consultants have held CEO, CIO and HR positions in both large and small organisations. We recognise that change management calls for a different set of skills from project and programme management and we offer a unique combination of practical experience to align with your own resources to achieve the outcomes you need.
Finally, we aim to share our knowledge and techniques with you along the way so that the changes we help you make can be replicated in future.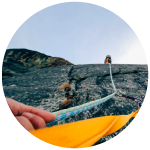 What we will deliver
The detail of our approach varies according to the circumstances facing each of our clients – but we always start with where you, your organisation and your managers and staff actually are. In practical terms, that means we begin by helping you to articulate your current business processes and information systems. We use a number of techniques for that, including business process mapping and data modelling. Our preferred approach is based on workshops, involving appropriate combinations of managers and staff, but we often mix that with individual meetings and discussions. We take a measured approach to process and systems improvement, acknowledging that the better way to do things is often discovered by practical experience rather than by theory – and we know that it is always best to take into account what the organisation as a whole is really capable of changing rather than just what makes sense on paper.
Having identified with you what needs to change – but also what it is realistic to aspire to – we can offer to resource an appropriate change programme, filling in the gaps where you would have difficulty finding individuals available in-house with the right experience and skill-sets.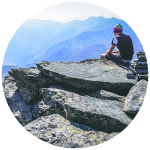 Our credentials
Adapta consultants are experienced practitioners with many years' experience in the sector. The people we bring alongside to work with your own teams have all worked closely with similar organisations facing similar challenges. Culture is often the main impediment to organisational change and our focus on the charities, membership bodies and others has been our best training for helping to achieve success.
Clients
We strive to support a dynamic, impactful sector that leads through innovation and collaborative thinking. We are continually amazed by the incredible work the sector does and the support it gives to make a difference to millions of lives in the UK and across the world. View the organisations we work with here.
Case Studies
Our case studies provide real examples of the support and advice we give organisations, detailing the issues and challenges each faced and how, together, we were able to help them.