Digital, Data & Technology Strategies
The challenge
Developments in the last few years have seen better integration – and greater interdependency – between digital systems, data analysis and technology. Strategic information systems planning needs to look holistically across the full range of potential solutions – and their combinations – and the challenge is therefore how to do that. How do organisations with limited resources engage with the massive potential of modern solutions? What really works? How do we know the suggested investments will help us meet our organisational priorities? How do we even get started?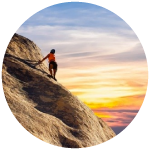 How we can help
Our consultants are all seasoned professionals. We count both general IT practitioners as well as specialist experts in our team and we always assemble the right combination to suit your situation, the issues you face and the resources you need us to work with.
We start by understanding as much as possible about your organisation: we try to discern how digital, data and information technologies can support your objectives – and we try to surface the broader outcomes you want to achieve. We explore what really matters to you in terms of the impact you aim to make, or the services you want to deliver to stakeholders. We aim to get a strong sense of your culture and priorities – so that we can help you change what stands in the way (but also hold on to the values and ways of working that make you special). That means we spend time upfront, planning with you the most effective way to get things done and the best way to structure our involvement. That helps us assemble the right team from Adapta (or the right individual consultant for you) and only then do we work through our structured approach to identifying the key requirements, technical options and priorities, and the best overall strategic plan.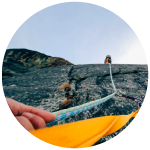 What we will deliver
Our main tangible deliverable is normally one or more written documents – sometimes a business case; sometimes a strategic plan; sometimes just a workshop. Our more important deliverable, though, is the less tangible "confidence through clarity". We know that uncertainty is the single greatest obstacle to planning and decision-making. We know the sector. We know the suppliers and the information systems they offer. We can explain their strengths and weakness and we can show you the project pitfalls. Our consultants bring all their knowledge and experience, gleaned from a wide range of implementations, and we use that to guide and educate your own teams through the process.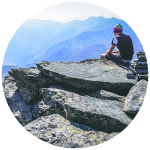 Our credentials
Between us, our team of professionals have more than 400 years of industry experience. More importantly, we understand the cultural as well as the practical issues facing our clients and our exclusive focus on the sector means that we can draw on and share the most relevant knowledge and experience at every step. The value we add is more than just the right answer or a capable pair of hands.