Interim Technical Leadership
The challenge
For many reasons, organisations can find themselves without the technical leadership they need – just when they need it most. Some will have taken the decision years ago to outsource as much as possible but now need that expertise in-house again; some have an excellent team to work with in-house but not quite the right skills and experience for the particular challenges they face right now; some have just lost key people because people sometimes just move on.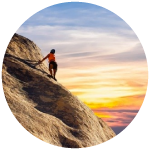 How we can help
Adapta has been helping charities, membership bodies and others for many years. Our team of consultants is drawn from the voluntary sector and includes people who have held senior management positions in both large and small organisations as well as individuals with specialist experience in a range of sector-specific disciplines. We can offer the right combination of skills and abilities to meet the challenge you face today – and we can deliver that right now. Whether you need an interim CIO for a few weeks or months, or a "virtual" IT director on an occasional ("fractional") basis to guide your senior team and trustees, or even if you need a complete team with the right mix of digital, technical and change management skills to help you get to grips with a more complex set of challenges, Adapta can come alongside.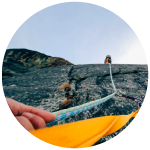 What we will deliver
We help our clients by providing the information systems directors, managers or teams that will achieve the outcomes you need. Team thinking and a holistic approach are at the heart of the support we offer. Even where we deliver a single consultant to help with a specific issue, the whole set of Adapta's resources – and the experience they represent – are sitting behind that individual, providing extra support and capacity.
We always agree our approach and focus with you before starting work – and that varies depending on the issues and challenges you need to deal with. Importantly, our consultants are experienced in the broad range of equipment, software and services that organisations in the sector depend on and so we can begin immediately to help you review the fitness of your current systems; or develop your business case for change, or plan your digital strategy, or set up a governance framework appropriate to your organisational culture – or we can just help you manage the change you want to make to your current arrangements for information systems support and development.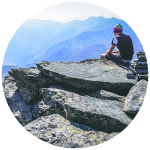 Our credentials
Adapta consultants are experienced leaders in the sector – all with a mix of technology insight, commercial experience and sector knowledge. The people we bring alongside you will all have worked closely with senior management teams and boards of trustees in a range of organisations, which means that we understand the difficulty of providing interim help without doing harm. And we are completely supplier-independent, which means we have no vested interest, other than in the best outcomes for your organisation.
Clients
We strive to support a dynamic, impactful sector that leads through innovation and collaborative thinking. We are continually amazed by the incredible work the sector does and the support it gives to make a difference to millions of lives in the UK and across the world. View the organisations we work with here.
Case Studies
Our case studies provide real examples of the support and advice we give organisations, detailing the issues and challenges each faced and how, together, we were able to help them.