Supplier & Solution Selection
The challenge
Choosing the right supplier and systems solution is just the beginning of a successful information systems project – and so it's crucial to get the right combination. For most organisations, the range of possible solutions – and the range of possible suppliers – is dauntingly vast. The risks (and the penalties) of getting it wrong are just as scary, and most organisations in the sector have only limited experience of the specialist procurement techniques involved. Getting the right advice and guidance is a critical first step.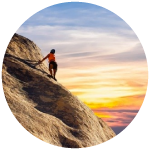 How we can help
Adapta has been helping charities, membership bodies and others choose the right suppliers and solutions for many years. Over the decades, we have established a secure approach to selection which we call "Adaptive Procurement". The approach takes a holistic view of the task to find the right people and products, as well as considering the resources you have available and the prevailing culture the implementation partner needs to recognise and appreciate. Our approach to selection focuses as much on the supplier themselves as on any software or services they provide, and our structured series of key steps takes into account organisational chemistry and commitment alongside technical functionality and fit.
For those organisations able to resource the key project roles internally, we can provide support, backup and overall guidance; for those organisations that need us to, we can offer a complete set of project management and technical resources to help throughout.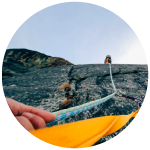 What we will deliver
Our Adaptive approach to procurement comprises eight main stages which we agree with you in advance to combine, shorten (or skip entirely) as appropriate to your situation.
Stage 1 - Setting up the project governance, in which we can offer to help you establish the best management framework for the project, taking into account practical issues of availability and experience
Stage 2 - Establishing the rationale, in which we can help you to articulate and document the business case of investment
Stage 3 - Reviewing business processes, where we can offer experienced consultants to work with your teams to analyse and document the current ways of working and the areas for potential improvement
Stage 4 - Preparing a request for information and shortlisting suppliers, where we can offer templates and guidance to set out your business and technical requirements in the best format for suppliers to respond to
Stage 5 - Prototyping, which sits at the heart of our adaptive procurement process and involves engagement with shortlisted supplier to develop an example system based on your particular needs
Stage 6 - Selecting the preferred supplier, where our team can help with references and other due diligence as well as with the difficult final decision-making
Stage 7 - Planning the implementation and negotiating the contract, at which point, we can deploy specialist consultants to advise on implementation planning and who can support (or lead) the commercial contract discussions with the preferred supplier(s)
Stage 8 - Working through the initial discovery phase, which is the first step with the chosen supplier and benefits from our continued help as the scope and scale of the project becomes clearer.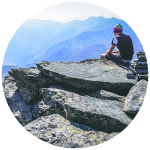 Our credentials
As a team, we have helped to select – and, more importantly, go on to help implement – many information systems and services of different kinds; we know what works and what doesn't; we know the pitfalls and how to avoid them and we bring more than 200 consultant years' experience to our support for your project.
All information systems projects are different – not because of the technology but because every organisation has a different history, different experience and skills and a different way of doing things that make each organisation the charity, membership body or trust the organisation that it is. Our consultants have worked with more than 300 organisations in the not-for-profit sector and we bring all that experience to our work with you.
Clients
We strive to support a dynamic, impactful sector that leads through innovation and collaborative thinking. We are continually amazed by the incredible work the sector does and the support it gives to make a difference to millions of lives in the UK and across the world. View the organisations we work with here.
Case Studies
Our case studies provide real examples of the support and advice we give organisations, detailing the issues and challenges each faced and how, together, we were able to help them.