Programme & Change Success
The challenge
Information systems projects have a poor reputation in the sector and recent pressures to "digitally transform" can overwhelm organisations and struggle to deliver value. Unmet expectations, missed deadlines, over-pressured staff and increasing costs are all indicators that your current approach to change may not deliver the outcomes you seek.
This is not surprising. There are many things to get right and organisations often lack the experience and capabilities to digitise services, become more data centric or replace core technology systems such as CRM. Recent trends to be constantly "innovative", to "productise" and be "agile" makes deciding what to do and how to do it even more difficult. With so many new challenges and risks, the likelihood of wasting resources for insufficient strategic gain is very real.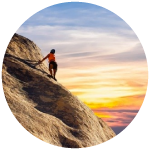 How we can help
Adapta has helped literally hundreds of not-for-profit sector organisations to do more with digital technology and information. We have advised on change programmes that encompass the whole organisation through to specific functional or system projects. We stay in touch (and many times re-engage) with our not-for-profit sector clients, providing us with a wealth of information on the relative merits of different change approaches. Practically speaking, we know what works where.
We can help shape the right approach to change for your organisation given your ambition, your culture, financial constraints and staff capabilities. We work with you to tailor your own change methodologies leaning into the best of emergent trends as well as time proven practice.
Whether you are transforming multiple areas of your organisation or simply replacing one particular system, Adapta can help you mobilise the necessary resources and determine the best change approach for success.
Of course, things may change and so our approach is adaptive; we can advise you over time to help you make the tough decisions necessary in the light of new evidence, new market conditions or new thinking. As our customer testimonials show, Adapta has helped organisations achieve real value from the most challenging of change programmes.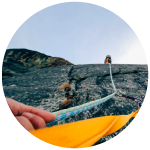 What we will deliver
Adapta will help you leverage your capabilities (and highlight any key gaps) to help you create a change program that has the best chance of success. Large or small, whatever stage you are at, Adapta can help set you on the path to success. Example services we offer include:
Initiating digital change
Is the case for change understood? Adapta can help you author the right business case for your organisation or board.
Do you know what you want? Adapta can help with business requirements, minimum viable product and measurable business and user outcomes.
What resources will you need for the change? How will you deliver the change? Adapta can advise on any size of project in the form of an initiation document.
Digital change success
Given your desired business outcomes, what are the implications for technology and data? Adapta can help you understand what needs to change through defining a "to-be" technology and data architecture.
Advising project boards or architecture groups by sitting in on formal meetings as an expert advisor.
Providing interim agile or program/project management services.
Helping project or delivery teams succeed through agile ways of working, tool use, upward reporting, user driven development and more.
Digital change: Reviews and assessments
Independent readiness assessments to help you understand if you have sufficiently prepared for the level of change anticipated.
In flight assessments or assurance to provide an independent view on progress made, whether outcomes are likely to be achieved and recommendations on adaptions to consider.
Adoption lessons, benefits realisation and achieved outcomes. Were end user and business expectations met? What lessons were learnt? Is there work still outstanding to do to realise the value ought?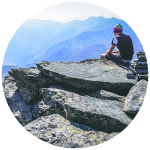 Our credentials
Adapta consultants are all experienced leaders in the sector – with a unique mix of technology insight, commercial experience and sector knowledge. Critically, the people we bring alongside you will all have worked closely with senior management teams and boards of trustees in a range of organisations, which means that we understand the practical difficulty of project and change management in a not-for-profit organisation or membership body. We understand the different ways decisions get made – and we are well-aware of the different reasons those decisions don't get implemented….
Clients
We strive to support a dynamic, impactful sector that leads through innovation and collaborative thinking. We are continually amazed by the incredible work the sector does and the support it gives to make a difference to millions of lives in the UK and across the world. View the organisations we work with here.
Case Studies
Our case studies provide real examples of the support and advice we give organisations, detailing the issues and challenges each faced and how, together, we were able to help them.