Programme & Project Management
The challenge
Information systems projects have a poor reputation in the sector. Most struggle to deliver on the promise of deadlines and costs. Some just never get properly on track.
There are many things to get right – even before you start – but preparation, planning the approach and making sure you have experienced project or programme management in place are all at the heart. Experience is key – but most organisations simply don't have that. It is rare for a charity or membership body to implement a new CRM system more than once every few years – or to choose a new support provider – or to restructure the finance function. That means, each of these challenges is new, the risks are unknown and the likelihood of making a mistake along the way is high.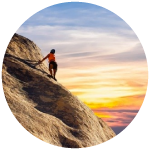 How we can help
Adapta has been helping charities, membership bodies and others for many years. Our team of consultants has addressed the challenges you face many times. We have found out what works and we bring clarity to projects that are traditionally characterised by setback and surprise.
Adapta's practical project management service will equip you to achieve the outcomes you need. Our consultants will help you, whatever stage you are at with your projects and programmes and whatever approach your organisation needs to adopt. We count qualified PRINCE2 and Agile practitioners among our team and all of our project managers bring the experience gained from many years helping different organisations in the sector implement change.
Among the specific areas of help we can provide, our team can offer:
Strategic project and programme advice, including:
Benefits identification and business case development
Governance frameworks
Programme and project planning
Project support, including:
Mentoring project sponsors and other senior stakeholders
Providing a suitable project or programme manager for as much of your project or programme as you need
Providing hands-on technical and other resourcing or support
Quality assurance before, during or after projects, including:
Reviewing you proposed arrangements for project governance and management
Making sure your project is on target and that objectives can be delivered with the current approach and resourcing
Providing key stage reviews to identify what is working well, as well identifying potential risks and possible counter-measures
Identifying and learning lessons for future projects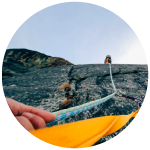 What we will deliver
We always begin by aligning our approach to the culture, constraints and capabilities in your organisation. We work with you to tailor your own project and programme methodologies. We identify with you the outcomes you want our help to achieve – and we agree the measures that will demonstrate success. We go on to agree an outline of the activities we will help you with and we include regular review points in the project plan.
Importantly, our approach is adaptive, which mean we agree changes with you in the light of experience and of what can be realistically achieved given the real challenges facing real people in your organisation.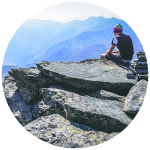 Our credentials
Adapta consultants are all experienced leaders in the sector – with a unique mix of technology insight, commercial experience and sector knowledge. Critically, the people we bring alongside you will all have worked closely with senior management teams and boards of trustees in a range of organisations, which means that we understand the practical difficulty of project and change management in a not-for-profit organisation or membership body. We understand the different ways decisions get made – and we are well-aware of the different reasons those decisions don't get implemented….
You may also be interested in:
Clients
We strive to support a dynamic, impactful sector that leads through innovation and collaborative thinking. We are continually amazed by the incredible work the sector does and the support it gives to make a difference to millions of lives in the UK and across the world. View the organisations we work with here.
Case Studies
Our case studies provide real examples of the support and advice we give organisations, detailing the issues and challenges each faced and how, together, we were able to help them.